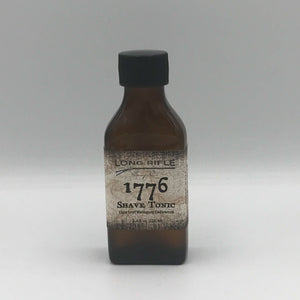 Formulated with botanicals like aloe and extracts of seaweed, buckthorn, chamomile and calendula, your skin will thank you. You'll love the conditioning feel and long-lasting scent.

Your morning went from good to awesome with the slight menthol of cigar leaf and woody notes of mahogany and cedarwood in our 1776 blend. 
Packaged in a 3.4 oz amber apothecary bottle.