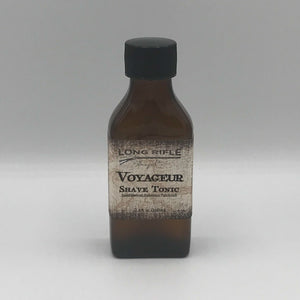 Formulated with botanicals like aloe and extracts of seaweed, buckthorn, chamomile and calendula, your skin will thank you. You'll love the conditioning feel and long-lasting scent.
Voyageur is an earthy and sensual blend of sandalwood fragrance, oakmoss absolute, and patchouli essential oil.
Packaged in a 3.4 oz amber apothecary bottle.